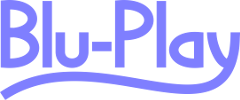 Small-scale homebrew games for your PS3, PS4, PS5, XB1 & XBSX
Platforms
---
Blu-Play games can be played on quite a lot of different platforms (depending on the complexity of the game) - from the very same disc / ISO file. Here's a quick overview of these platforms, along with short instructions on how to get going.
(Also check out Optimal TV & player settings).
Gaming consoles
The primary target of Blu-Play games are the gaming consoles. Blu-Play games will (generally) run on any game console that comes with a blu-ray drive. These consoles are:
PlayStation 3
PlayStation 3 Slim
PlayStation 3 Super Slim
PlayStation 4
PlayStation 4 Slim
PlayStation 4 Pro
PlayStation 5 (Standard Edition)
Xbox One
Xbox One S
Xbox One X
Xbox Series X
Note: There are differences between the consoles, and the game-developer may choose to exclude one or two of them. Check the compatibility list for each game before downloading.
To run the game on one of these game consoles, you must burn the ISO file onto a disc. For the PlayStation consoles, it has to be a BD-R or BD-RE disc, so you need a Blu-ray burner. For the Xbox One consoles you can settle for a DVD (or even a CD), so you need a CD/DVD burner. (This of course requires that the ISO is small enough to fit on a that media - but most Blu-Play games should match that criteria).
Then simply insert the disc into the disc drive of the console. If the game doesn't automatically start up, then you should be able to find and start it from the Video section.
Note: Running the disc on your console does not require jailbreak. The consoles were designed for this, so no modding or hacking is necessary!
If you happen to have a jailbroken PlayStation, you can also run the Blu-Play game from harddisk or USB by mounting the ISO with webMAN or multiMAN from the BDISO folder.
---
Standard Blu-ray players
Although the original idea with Blu-Play games was to focus on homebrew games for the gaming consoles, standard Blu-ray players has proven to be quite capable too - depending on the device and the game of course.
Some games can easily be played using a standard remote control, while other games are more suitable to be played with a gamepad.
All modern TVs and Blu-ray players (with Smart-TV functionality) lets you connect a gamepad. Examples of such gamepads are:
Asus Gamepad for Nexus Player
Logitech F310
Logitech F510
Logitech F710
Sony DualShock 4
Speedlink Striker FX Gamepad
Razer Serval Gamepad (Bluetooth)
Thrustmaster Score-A Gamepad
Xbox360 controller
Consult the manual for the specific device to find out which gamepad(s) it supports.
When it's possible to connect the gamepad directly to the Blu-ray player, it goes without saying that you can use the gamepad to control Blu-Play games.
For TVs, you utilize the CEC feature, which lets you control the Blu-ray player through HDMI.
Older devices
If you have an older TV and/or Blu-ray player, there's still hope. A few of Sony's older Blu-ray players lets you connect a DualShock 4 gamepad (version CUH-ZCT1 - not CUH-ZCT2). These players are:
BDP-BX350
BDP-BX370
BDP-BX650
BDP-S1500
BDP-S1700
BDP-S2500
BDP-S3500
BDP-S3700
BDP-S5500
BDP-S6500
BDP-S6700
UHP-H1
There is also a list of older Sony TV's that allows you to connect a DualShock 4 (CUH-ZCT1). These TVs are:
KDL-32W600D
KDL-40W650D
KDL-48W650D
KDL-50W800C
KDL-55W650D
KDL-55W800C
KDL-55X830B
KDL-65W850C
KDL-65X830B
KDL-70X830B
KDL-75W850C
XBR-43X800D
XBR-43X830C
XBR-49X700D
XBR-49X800C
XBR-49X800D
XBR-49X830C
XBR-49X850B
XBR-55X700D
XBR-55X800B
XBR-55X810C
XBR-55X850B
XBR-55X850C
XBR-55X850D
XBR-55X900B
XBR-55X900C
XBR-55X930D
XBR-65X750D
XBR-65X800B
XBR-65X810C
XBR-65X850B
XBR-65X850C
XBR-65X850D
XBR-65X900B
XBR-65X900C
XBR-65X930C
XBR-65X930D
XBR-65X950B
XBR-65Z9D
XBR-70X850B
XBR-75X850C
XBR-75X850D
XBR-75X910C
XBR-75X940C
XBR-75X940D
XBR-75Z9D
XBR-79X900B
XBR-85X850D
XBR-85X950B
XBR-100Z9D
The same applies to a lot of older Samsung TVs. We don't have a list of these models though.
---
Windows / Linux / Mac
You can also run Blu-Play games on your computer. This merely requires a software player capable of playing Blu-ray ISO files or Blu-ray folder structures. And there are many players to choose from - some better than others. Some examples are:
These players are also useful for developers when testing their games. The absolute best product on the list is PowerDVD from Cyberlink.
Note: Some of these software players require you to change a setting from "Simple mode" to "Menu mode" before playing Blu-Play games correctly.
Also note: Using a software media player also requires Java installed. It is important that you install the same bit version of Java that your software player is: 32bit Java => 32bit VLC.
Kodi on Rasberry Pi
Apps like LibreElec and CoreElec also runs Kodi - but doesn't come with Java. So to make Blu-Play games run on these, you need to install an addon.
---
Hardware media players
And finally, there is a long list of hardware media players that also offer Blu-ray playback, and therefor also should handle Blu-Play games. These devices will usually let you play the ISO or folder structure from harddisk or USB simply by clicking on them. Some examples of these devices:
HDX BD1
Netgear NeoTV 550
Pioneer BDP-62FD
QNAP NMP-1000P
Note: Some of these hardware media players were only designed to handle media playback, and is only equipped with a modest CPU for this reason. In other words: Don't expect any stunning framerates when running Blu-Play games on these devices.