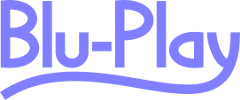 Small-scale homebrew games for your PlayStation 3, PlayStation 4 and Xbox One
What is Blu-Play?
In short, Blu-Play is a term used by the homebrew community of game-developers to categorise "Small-scale homebrew games for your PlayStation 3, PlayStation 4 and Xbox One game console", using a technology that makes it possible to run the same disc on all 3 consoles.
In contrast to big expensive mainstream full-blown 3D games released by the big game-companies, Blu-Play games will always be much smaller cosy 2D games developed by a single individual, or a small group of enthusiastic hobbyists.
Blu-Play games will mostly be completely free to download and play, but there may also be developers who'll ask for a fair price for their games.
The technology used to create Blu-Play games has been around since 2003. It's called Blu-ray Disc Java, often referred to as JavaME BD-J. All Blu-ray players run BD-J as part of the Blu-ray specification, which in turn means that PS3, PS4 and XB1 all run Java games simply because they all feature a Blu-ray player. The whole idea with BD-J was exactly to offer games (among other things) on Blu-ray players.
In other words: Your console was designed for this.
How do I run Blu-Play games?
The first step is to download the ISO file. An ISO file is an image of a disc. Once you have the ISO, you can play the game on various platforms in various ways:
Stock PS3 / PS4: You need to burn the ISO onto a BD-R or BD-RE disc, which means you need a Blu-ray burner. Luckily Blu-ray burners has become very affordable now, and a BD-R disc only costs about half a euro. If you buy a BD-RE, it can be re-used several thousand times due to the small size of Blu-Play games.
Jailbroken PS3: Run the game from harddisk by mounting the ISO with webMAN or multiMAN from the BDISO folder.
Xbox One: You need to burn the ISO onto a DVD or BD-R or BD-RE, which means you need a DVD burner or a Blu-ray burner.
Windows / Linux / Mac: Load the ISO file into a software media player that supports BD-J. For Windows the best choice here is PowerDVD from Cyberlink.
(VLC is also getting BD-J support these days. One of the nightly builds might work...).
Blu-ray players: Although Blu-Play is focusing on the gaming-consoles, the games should theoretically also run on any standard Blu-ray player. (Just don't expect any stunning framerates). Most of these players require that you burn the ISO onto a BD-R or BD-RE, but some of them (mostly Samsung players) also accepts a DVD.
Other options: There are other hardware media players that also runs Blu-ray ISO's from harddisk or USB. Find a list of these at 8bitMemoirs.com - but again: Expect low framerates on these devices.