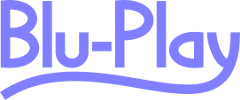 Small-scale homebrew games for your PlayStation 3, PlayStation 4 and Xbox One
News
2018-02-06: Links page added
A links page has been added to blu-play.com now, containing links to useful sites regarding BD-J coding.
---
2017-12-01: 8-bit Memoirs Issue #1 released!
8-bit Memoirs is an eBook about how the author experienced the computers and consoles from the 8-bit era. Issue #1 is out now, available as a 23 gb downloable ISO file. You also have the option of buying a physical disc complete with printed cover and label in a case.
Go to 8-bit Memoirs for more info!
---
2017-09-17: "8-bit Memoirs" will be released December 2017!
Although 8-bit Memoirs isn't a game, it uses the same technology as Blu-play games: Blu-ray Disc Java.
8-bit Memoirs is an eBook about the 8-bit computers and gaming-consoles from the 80s, running on your PlayStation 3, PlayStation 4 and Xbox One console. You navigate the pages using your gamepad.
The book contains the equivalent of 250 pages of text, 5 hours of background music, 9 hours of supplemental videos, 100 screenshots and 14 illustrations. So there's entertainment for a while.
Stay tuned for more info!
---
2017-02-14: "Ukko's Journey" released!
The very first Blu-Play title has been released: "Ukko's Journey". See details under Games and/or read forum thread at PlayStationHax.xyz.
---
2017-02-10: Blu-Play.com online
The Blu-Play.com website came online.
---
2017-01-28: "Ukko's Journey" announced