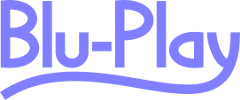 Small-scale homebrew games for your PlayStation 3, PlayStation 4 and Xbox One
News
---
2019-02-04: Developer pages added
A whole new section has been added to the site now: The Developers Pages. There you will find information on how to get started developing Blu-Play games, and useful information in relation to the development.
---
2019-01-26: F.A.Q. page added
A Frequently Asked Questions page has been added to blu-play.com now, which hopefully straightens out some of the frequently seen misconceptions about Blu-ray Disc Java.
---
2019-01-24: Platforms page added
A platforms page has been added to blu-play.com now, containing a list of platforms you can run Blu-Play games on. Did we forget something? Let us know!
---
2019-01-17: The chat room is now open!
We have registered channel #Blu-Play on Freenode. Come join other Blu-Play developers. Chat about ideas for projects, share your experience and advice.
---
2018-06-16: 8-bit Memoirs v1.11 is out!
Half a year after the release of 8-bit Memoirs, a new version is now available. This new release offers a bunch of additional features requested by a lot of users, and some bugfixes too.
At the same time, an online version is also available now. You can stream the project from your software media player like Kodi v18.
Go to www.8bitmemoirs.com to download. (The online and downloadable HTTP version is updated. The Torrent link is still the old version).
---
2018-04-09: 8-bit Memoirs v1.1 on its way
Issue #1 of 8-bit Memoirs which was released December 1st 2017, will see a version 1.1 release here in April. Turns out the author received a lot of suggestions for extra functionality that he has decided to add. The betatesters also seems to have missed a few bugs, which will also be fixed in v1.1.
Stay tuned
---
2018-02-06: Links page added
A links page has been added to blu-play.com now, containing links to useful sites regarding BD-J coding.
---
2017-12-01: 8-bit Memoirs Issue #1 released!
8-bit Memoirs is an eBook about how the author experienced the computers and consoles from the 8-bit era. Issue #1 is out now, available as a 23 gb downloable ISO file. You also have the option of buying a physical disc complete with printed cover and label in a case.
Go to 8-bit Memoirs for more info!
---
2017-09-17: "8-bit Memoirs" will be released December 2017!
Although 8-bit Memoirs isn't a game, it uses the same technology as Blu-play games: Blu-ray Disc Java.
8-bit Memoirs is an eBook about the 8-bit computers and gaming-consoles from the 80s, running on your PlayStation 3, PlayStation 4 and Xbox One console. You navigate the pages using your gamepad.
The book contains the equivalent of 250 pages of text, 5 hours of background music, 9 hours of supplemental videos, 100 screenshots and 14 illustrations. So there's entertainment for a while.
Stay tuned for more info!
---
2017-02-14: "Ukko's Journey" released!
The very first Blu-Play title has been released: "Ukko's Journey". See details under Games and/or read forum thread at PlayStationHax.xyz.
---
2017-02-10: Blu-Play.com online
The Blu-Play.com website came online.
---
2017-01-28: "Ukko's Journey" announced